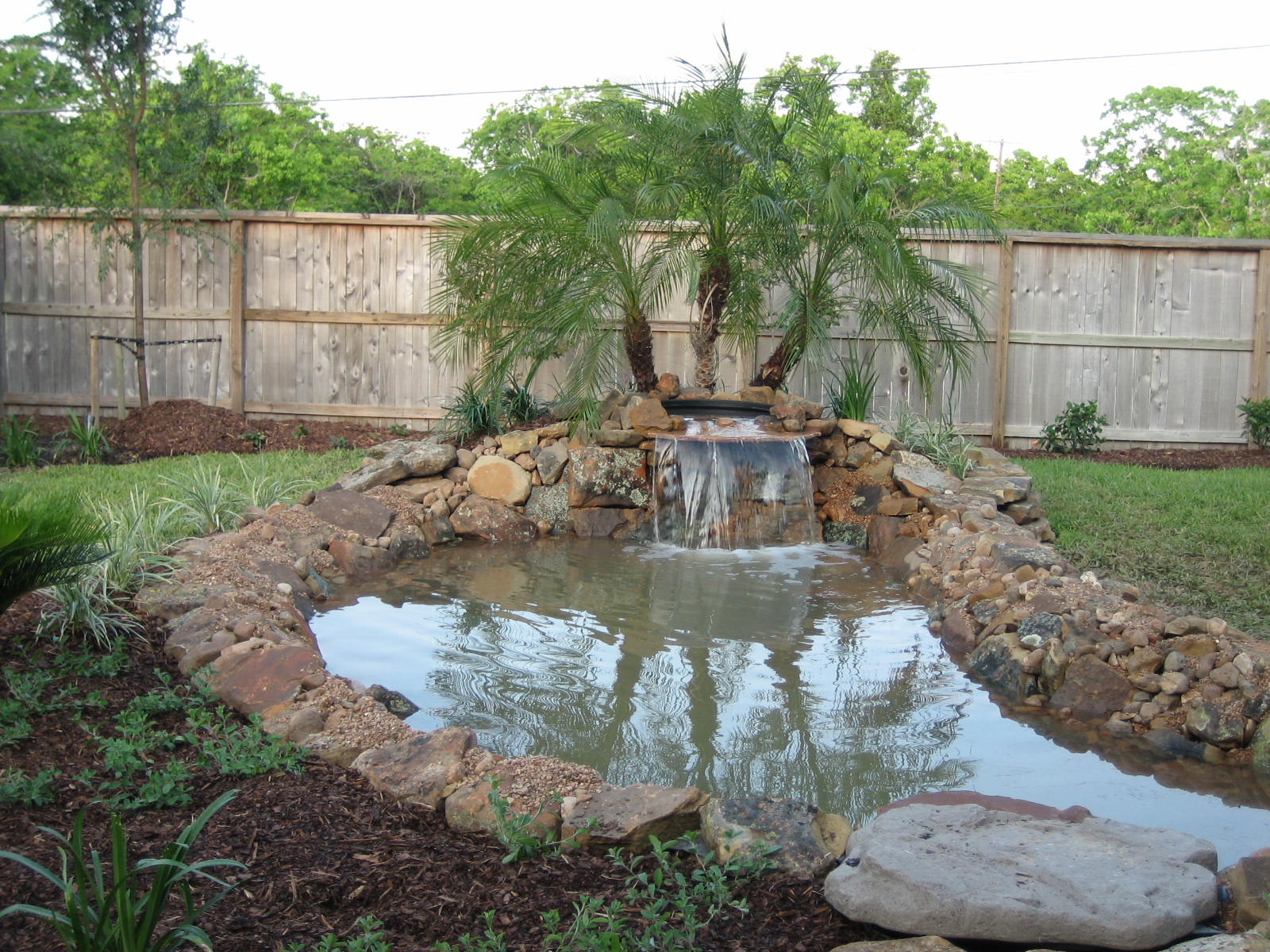 It was a constant struggle to keep this looking good but it was certainly worth it when we got the pond chemistry just right.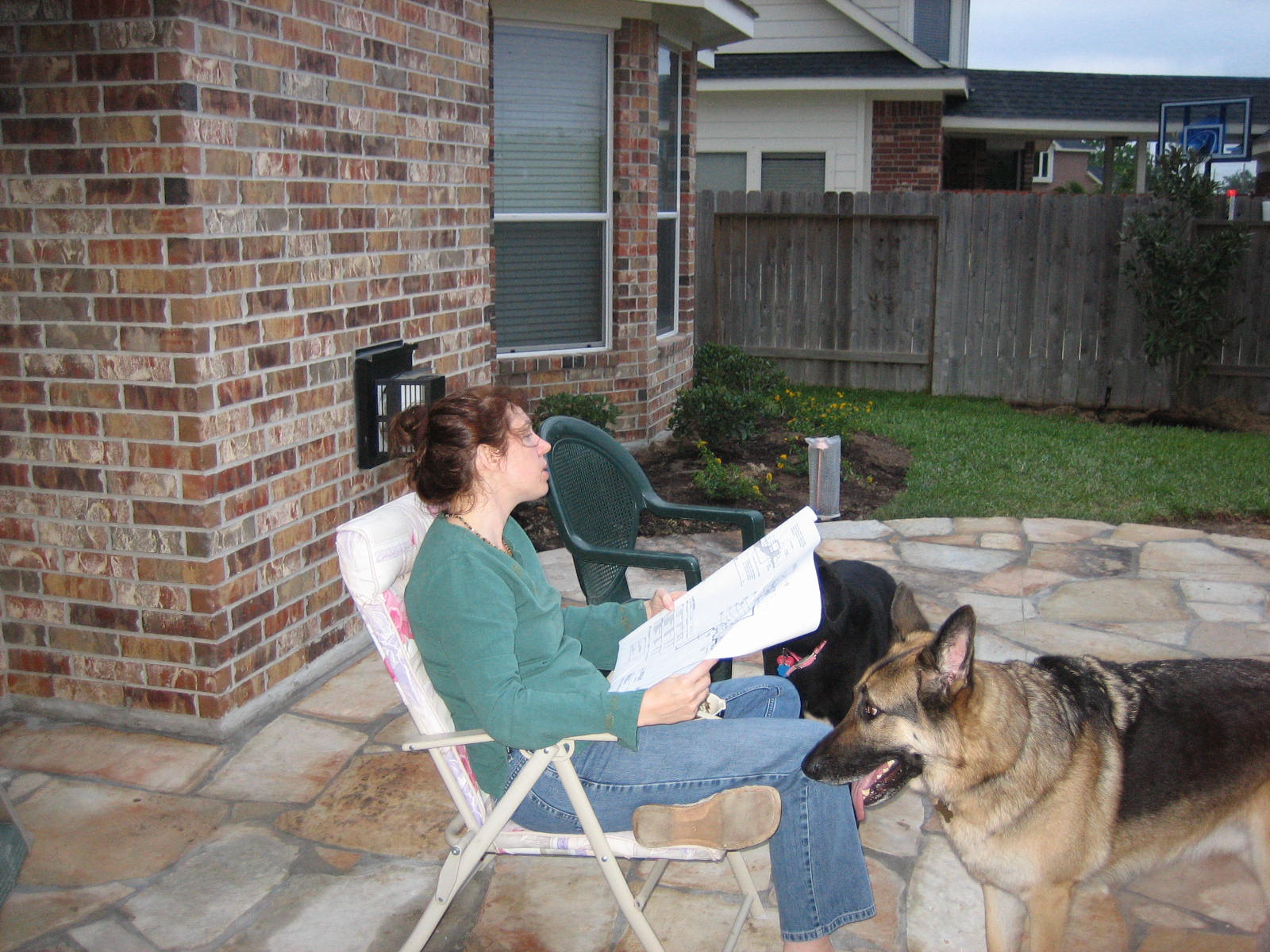 Jake helps with the design details of the new backyard. I am trying to figure out if things are going according to the blueprints.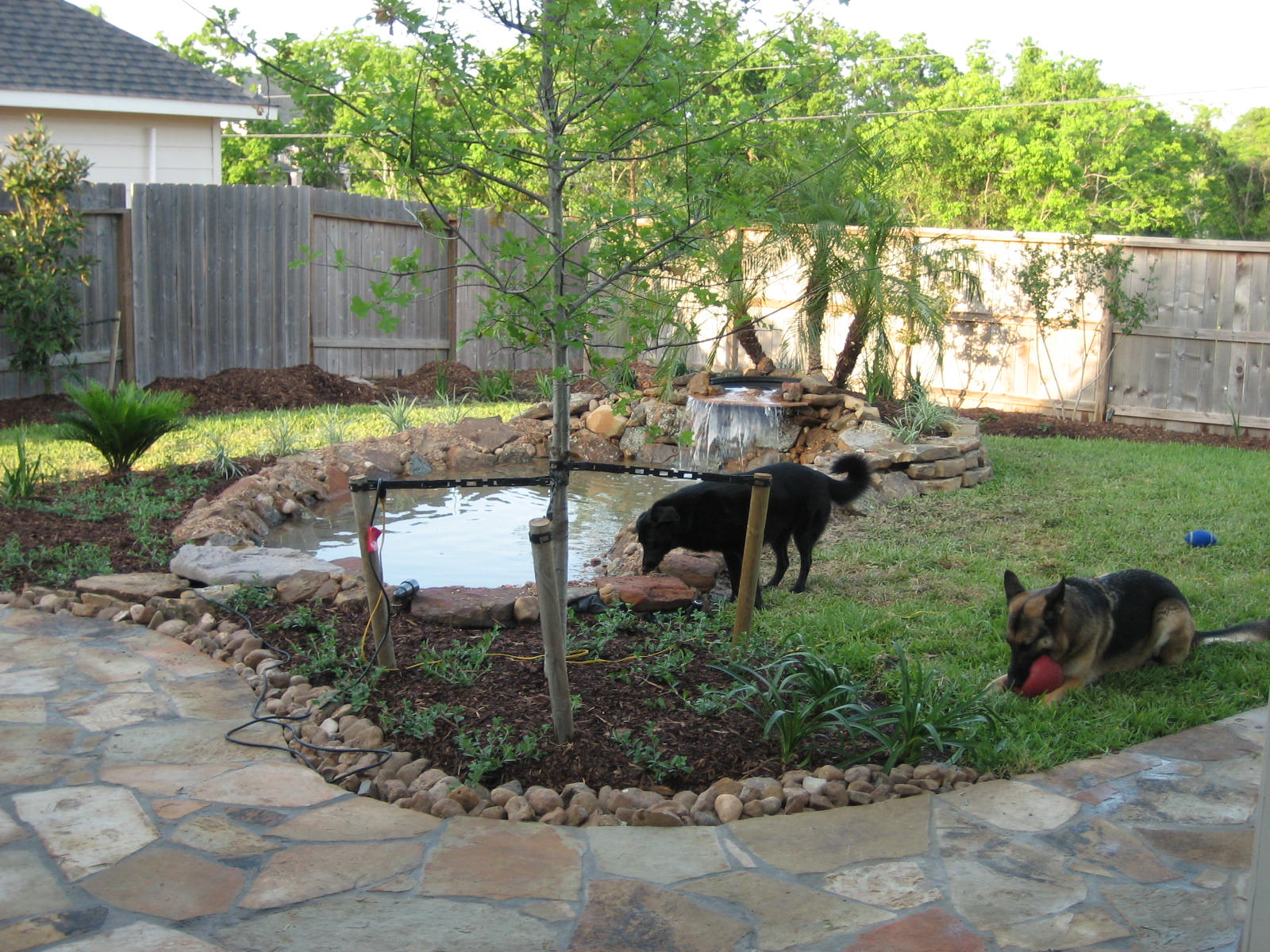 We know Freya really wanted to go for a swim...